THE UPPER ROOM
Features:
- 3 Bedrooms (each with a King or two Super Twin)
- 2 Bathrooms
- Open living/dining area
- Couch w/pull-out bed
- Jacuzzi tub
- Flat-screen TV w/ Dish Network
- Gas Fireplace
- Laundry
- Reading Balcony
- Twin hide-a-bed
- Wi-fi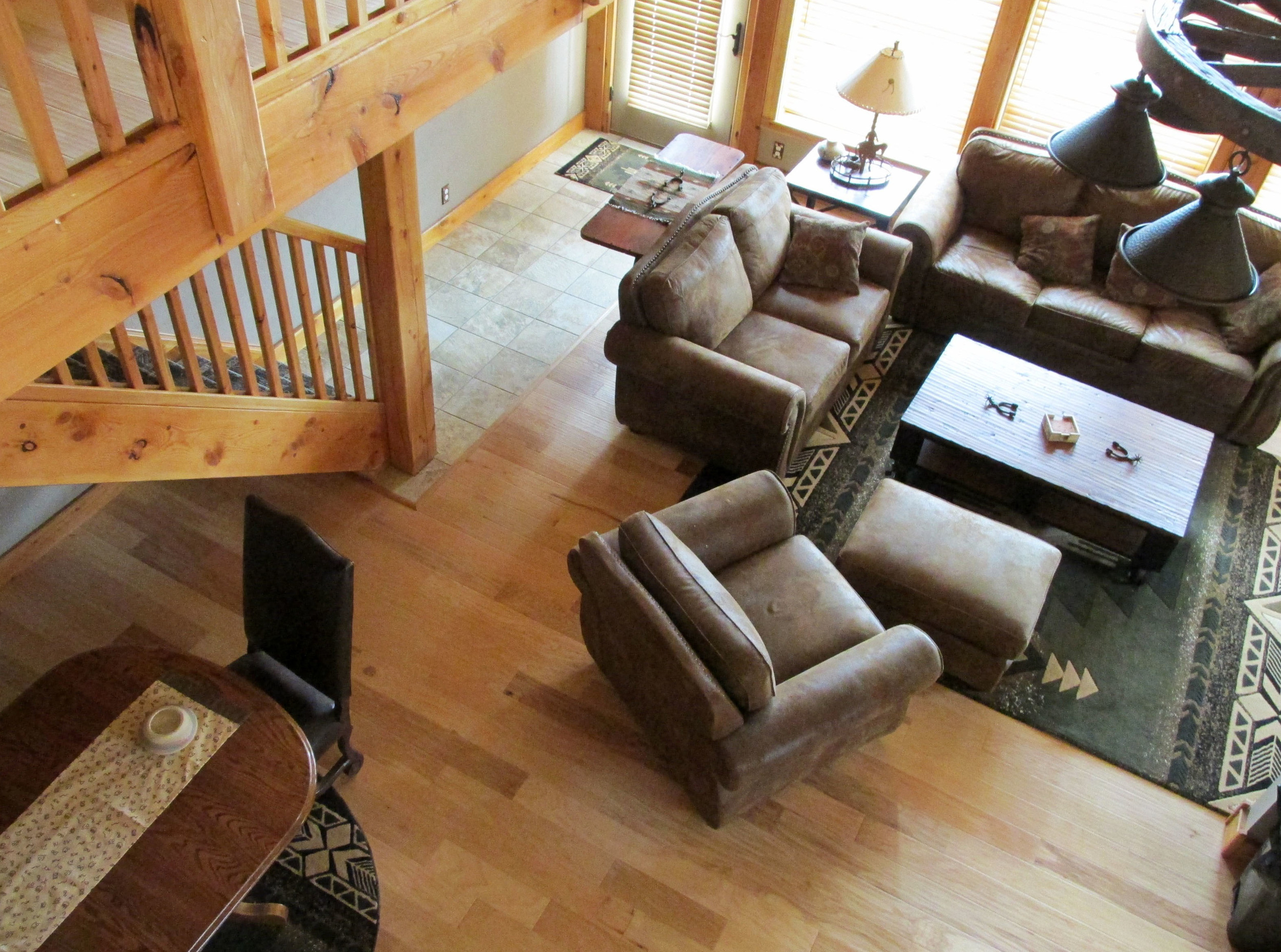 The 'Upper Room' has three uniquely designed bedrooms, which have either king-sized beds or super twin single beds, providing versatility for couples, singles and children. Each room has a distinctive theme for you to choose from, either the calming 'Tuscon Room' which opens to it's own outside deck, the "Cinnamon Room" which features a two story dormer, or the "Southwestern" suite upstairs, with private jetted hot tub and TV. The bathroom on the main floor features unique western decor with full bath and shower as well. The "South Loft" has full laundry facilities and outdoor decks in the front and back to provide spectacular views, fresh air and relaxation. If you have a larger crowd, the Far Outhouse, provides two more restrooms and a full shower during the summer months.

Another unique and special room with comfortable recliners overlooks the kitchen, fireplace, and living area and gives a panoramic view of the Crazy Mountains while you use the internet, play a game, or enjoy your favorite book.

Depending on your preferences, with the beds in the rooms, a hide-a-bed in the living room and 3 twin air beds, the 'South Loft' will accommodate up to twelve adults. For younger children we have a Pak N Play and a child play area available.